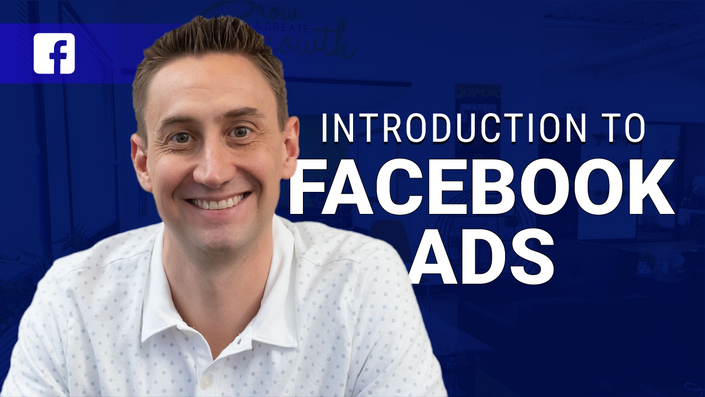 Introduction to Facebook Ads
How to Build Your First Facebook Ads Campaign (No Experience Needed)
Each lesson is jam packed with actionable information to get you started with Facebook Advertising. You'll learn...
Why you must create your audiences before ever building an ad
Why choosing the wrong objective will set your advertising back weeks or months
How to choose objectives to meet your advertising goals
How to install the Facebook Pixel correctly using Google's tag tools

The most efficient method of sharing ads with clients, colleagues, and stakeholders

How to stalk your website visitors using a custom re-targeting audience
How to demonstrate performance to your clients to increase retention
About the Instructor
Adam Arkfeld is Founder & President of ParaCore, a pay-per-click lead generation agency in Phoenix, AZ. Founded in 2009, ParaCore niched its focus to PPC in 2015 and has grown to manage millions in ad spend annually with a roster of clients ranging from home service companies to online retailers.
He and his team have spent hundreds of hours in various ad platforms building campaigns, analyzing results, optimizing performance, and helping companies grow predictably.
Adam also serves on the board of Entrepreneurs' Organization and is President of Arizona's EO Accelerator program, an organization to help entrepreneurs grow their businesses to a million dollars and beyond.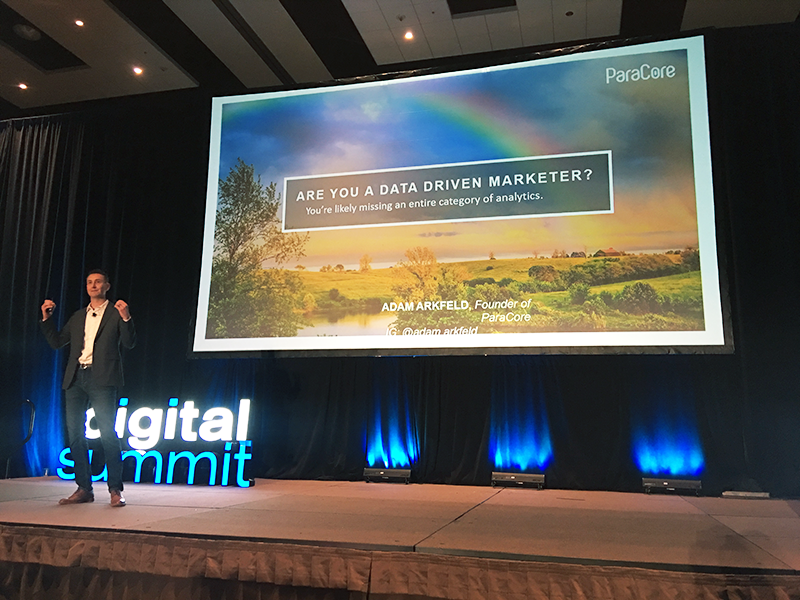 Perfect for agencies, marketing departments, freelancers, or owners.
Don't Burn Hours Floundering with Facebook Ads
Facebook and Instagram Ads are all the rage. Yes, you can scale your campaigns quickly and yes, the audience is massive.
And, if you're anything like me, you probably want to dive right in, start building, and turn on the lead faucet.
Not so fast amigo.
The fundamentals are important. I learned that lesson the hard way.
You see, I converted my agency from website development to PPC advertising in 2015. We had an established business and were getting bigger clients, but I didn't love websites and wasn't excited about our next step.
So, after an annual planning meeting, we decided to shift the entire company's focus to PPC.
I thought it'd be easy because I had an established agency. Boy was I wrong.
Fundamentally, it took time to just learn how the ads manager worked and how to best collaborate with clients.
Want a real life, painful example? I got you.
If you create an ad account for your client, you simply cannot transfer owners of that ad account to them… ever! Literally, never ever.
We learned that one the hard way. Clients aren't super excited when you own their account.
Over the last 4 years, I've grown the agency to manage millions in ad spend in Facebook Ads and Google Ads. I wish I'd have taken courses to get up to speed faster, but I didn't.
I was dumb and learned through trial and error.
That's why I created this course and our other trainings. I want others to grow faster and smarter, not with pain.
The Intro to Facebook Ads course is jam packed with actionable content and will save you dozens of hours of trial and error, weeks or months of missed opportunity, and thousands of dollars in lost ad spend.
And it might as well be free for the price we're charging.
I promise you won't regret the decision to buy, but if you're not happy, I'll give you your money back in the first 30 days. I'll do it even if you watch every course! (don't be that guy/gal)
Ready to get started?
Perfect for agencies, marketing departments, freelancers, or owners.
Perfect for agencies, marketing departments, freelancers, or owners.