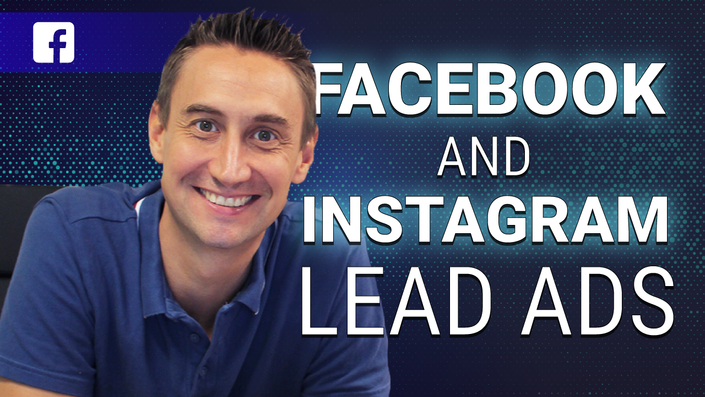 Facebook & Instagram Lead Ads
Everything You Need to Know About Facebook's Highest Converting Ad Format
Is this course right for you? You'll learn...
The basics of finding and setting up lead forms in Facebook & Instagram
The In-depth details of how to build lead forms for use in your ads
The one lead form setting you absolutely can't overlook
How to build a lead ads campaign for Facebook and Instagram
How to connect your lead forms to your ads
How to set up your lead ads so you receive real-time email notifications
How to integrate your lead ads with CRMs and other systems
Perfect for agencies, marketing departments, freelancers, or owners.
Facebook Ads are Annoyingly Complicated
Let's face it. The Facebook Ads manager is simply not intuitive.
Between the Business Manager, ads manager, various ad resources, and assets associated with the business page itself, it's hard to find what you need and know how everything is organized.
Even though Facebook Lead Ads are incredible and convert better than most ad formats, they're the worst culprit when it comes to finding what you need.
When you build a lead form, where is it stored?
When someone submits a lead, what happens?
Why aren't I receiving email notifications for my leads?
Why can't I see the download button for my leads?
How can I modify my lead form? (Spoiler alert: You can't!)
What starts off as a seemingly simple ad built becomes increasingly frustrating as you stumble across these challenges and others. What started off as a two hour ad build becomes a six hour scavenger hunt deep into the night.
No one has time for that.
That's why I created this course.
Lead Ads are simple once you get through the questions and learning curve. In this program I cover all these questions and more while walking you through every detail of building lead ads in Facebook and Instagram.
Perfect for agencies, marketing departments, freelancers, or owners.